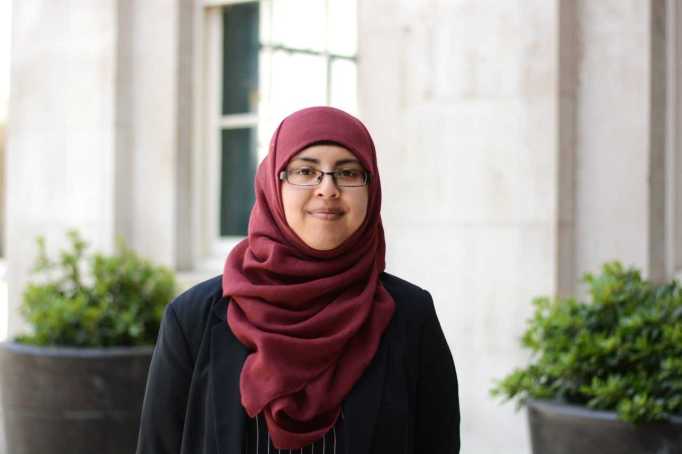 Blog post written by Tasnia Khan and originally published on the Queen Mary, University of London, Jobs Blog
I participated in the ELBA Eagles Corporate Social Responsibility (CSR) programme whilst applying to other graduate schemes like Frontline, Think Ahead and The Civil Service Fast Stream. What I found particularly attractive about these was the structure and opportunities they provided, which seemed like a perfect way to begin my career. However, as chances of getting in were slim, I needed to keep my options open. I'd heard good reviews about the ELBA Eagles programme and saw that it was partnered with renowned companies in the City, which would be an invaluable addition to my CV. As a result, I decided to go for it.
The three weeks of pre-placement training built my knowledge of CSR, helped me to brush up on my Excel skills and allowed me to build bonds with the other trainees. All of this prepared me for my placement at major international law firm Allen & Overy.
Whilst at Allen & Overy, I assisted with the firm's flagship work experience programme, Smart Start; contributed to decision-making on issuing grants; and coordinated efforts in fundraising for our charity partner, War Child. This was an incredibly valuable experience – my team were welcoming, and exposure to an office environment sparked my interest in Diversity and Inclusion, whilst preparing me for my upcoming role on the Fast Stream. To my shock and after taking part in a gruelling assessment centre in my second week at Allen & Overy, I had actually secured a place!
Two years later and I'm just over halfway into my Fast Stream journey. I've worked on Bullying, Harassment and Discrimination in the Department for Work and Pensions and now do a Human Resources Business Partner role at the Ministry for Housing, Communities and Local Government. I've learnt a lot in these last twenty months and have managed to do this whilst remaining true to myself, a topic which I've blogged about. My ELBA Eagles placement was a good foundation for this. One of the highlights was the networking aspect and through this, I've developed two great mentoring relationships, which have been incredibly useful in my career so far.
For those who are looking to build their corporate experience in a friendly and understanding environment, I would encourage you to apply for the ELBA Eagles CSR Programme.
Are you a final year undergraduate or Masters student or recent graduate who has grown up in an inner London borough?  Then you can apply for the ELBA Eagles Corporate Social Responsibility (CSR) programme.
What is Eagles? Eagles is a social mobility programme with a difference, targeting graduates interested in a career in CSR. We are looking for people who are interested in helping major companies in the City make a meaningful impact on the local community through their CSR programmes. We want our graduates to shine so we start by providing them with three weeks of paid training, valued at £2,000.  This is followed by a six-month paid internship where you will enjoy a unique opportunity to gain insights, skills and experience working with some of London's leading companies. ALL Applicants must have grown up in an inner London borough. Not sure which borough you live in? Find out here. Last year's placements included: Allen & Overy, Bank of America Merrill Lynch, Barclays, Herbert Smith Freehills, Deutsche Bank, EY, BUPA, Bank of Tokyo, Freshfields, Clyde & Co, Charles Russell Speechlys, Credit Suisse, Heart of the City, ING, RBS and RSA.