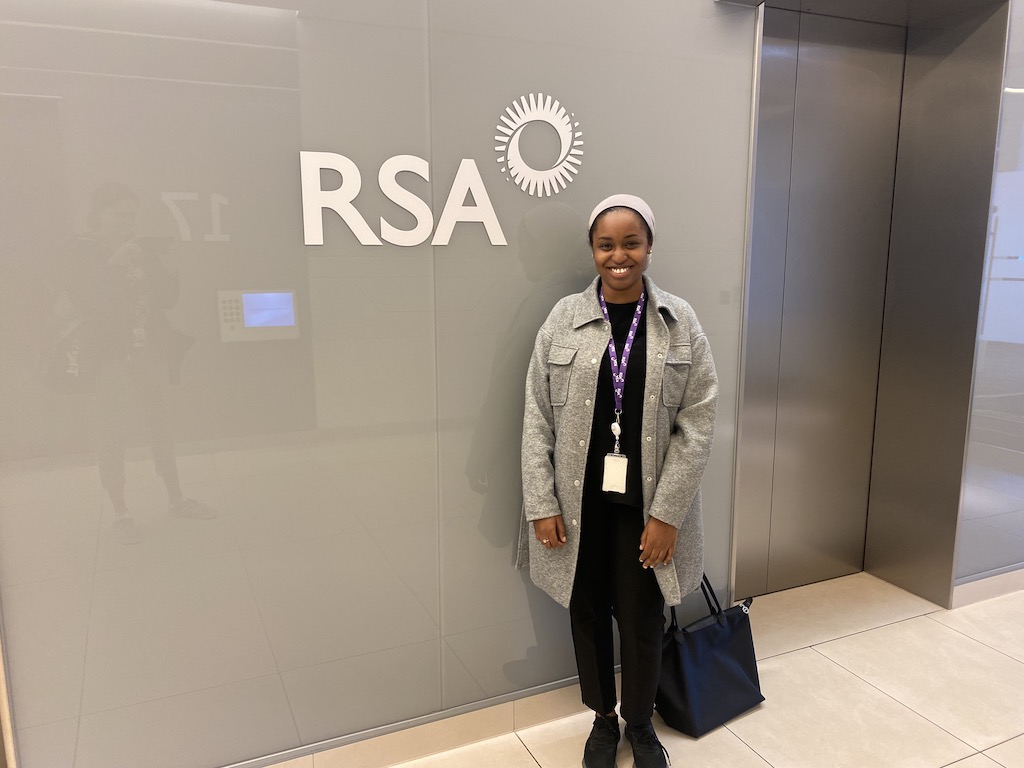 I graduated with a BA in Politics and International Relation from Goldsmiths University of London. I am the class of 2020 better known as the class of lockdown and covid-19. After graduating I knew that I did not want to pursue a masters straight away, I really wanted to explore the world of work and gain as much experience as I could. I am a believer that working can help to open up your mind as to what you really enjoy doing. Prior to applying for the Eagles Corporate Social Responsibility programme, I had been applying to various graduate schemes many of which I didn't even get to the interview stage for. As a politics graduate my aim was to get into the Civil service and I had applied for the famous graduate Fast Stream which I was also unsuccessful on. After many rejections I was not very hopeful about my career prospects.
My persistence in trying to find a graduate role led me to signing up for my council's employment service 'WorkPath'. I came across the Eagles programme because it was sent to me by the careers officer at WorkPath who would send me roles on a daily basis. What intrigued me about the programme was the structure of the internship, the fact that it was in CSR and the opportunity to work at a world renowned corporation. This led me to applying for the programme as I knew this was an opportunity to gain invaluable experience.
My favourite aspect of the Eagles programme
I really enjoyed the first 3 weeks of pre-placement training. One of my favorite sessions was the Personal Impact Training with Adam Russ from the National Theatre. We worked on confidence, dealing with situations at work and ways of networking. There were so many other rich and useful sessions such as the technical training we received on email management and Microsoft Excel which have all been useful for my role. Other sessions included valuable workshops with different corporate employers and sessions with previous Eagles who gave us insight into the world of CSR and answered any questions we had.
My experience as an Internal Communications Executive intern at RSA Insurance group
My current role at RSA as an internal communications executive has been a great experience so far. Though it has all been working from home which does come with its challenges, I have been lucky to finally go into the office and work there for the day, and meet members of my team. With the easing of lockdown restrictions, I hope to go in more often. My team has been very welcoming and helpful and my line manager has been great. Though I am not directly working in Corporate Social Responsibility, there is a lot of overlap with the function as well as other parts of the business such as Human Resources, External Communications and Marketing. One of the best parts of my role is working with our internal stakeholders to get engaging content to publish as news articles for the intranet and working closely with members of the executive team. I've also gained a lot of technical knowledge on different digital platforms which are valuable skills.
As I have been extended for another 6 months, I have made it my goal to gain more experience in other areas of the business I am interested in and nurture my skills in my current role. I am excited for what the next 6 months will hold for me and my career prospects after the internship.
For those who are looking to gain experience in a corporate environment with a supportive element, I would encourage them to apply for the Eagles programme. It's a very special graduate internship scheme which will give you a unique experience.