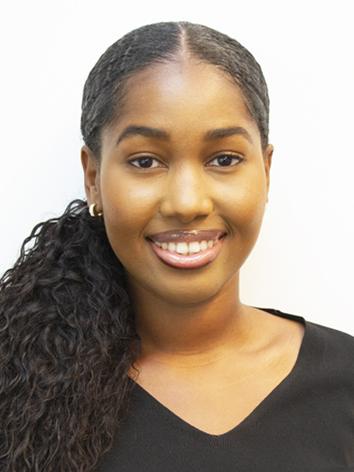 Over at ELBA, each month we feature a 'CSR Profile' –  a chance to shine a spotlight on one of our corporate partners and their CSR aims, objectives and highlights. In August 2022, we profiled CMS, hearing from Lynette Kai-Kai, Responsible Business & Social Impact Assistant at the law firm.
Please provide a short outline of your current role and a brief description of any other relevant career experience:
As part of ELBA's Eagles graduate programme, I joined CMS as a Responsible Business & Social Impact (RB&SI) Assistant in March 2022 having worked in the charity sector for six months – at Citizen's Advice Southwark. I always enjoyed law and have been sure I will pursue a law career. However, I did corporate social responsibility workshops during my law degree and really enjoyed learning about how to make businesses more accountable for their actions. So, when I discovered the CSR Eagles programme at ELBA, it was a perfect mix of being related to CSR and the opportunity to work in one of the largest law firms in the world. It was an environment I knew I could jumpstart my law career.
Why is CSR important to your organisation?
As a law firm, upholding the highest professional standards and complying with all laws, regulations and rules relevant to our business is an absolute priority. Our Responsible Business and Social Impact (RB&SI) strategy aims to improve the impact of our business on society and the economies of the regions within which our offices are based. We design and deliver a wide-ranging Responsible Business programme across the CMS offices to actively manage the firm's social and environmental impact. Every person at CMS has 50 hours each year they can spend on CMS Responsible Business and pro bono activities, and they can also spend eight hours on personal volunteering.
I joined CMS knowing I wanted to make a positive impact on a wider scale. It is great to see that we have an award-winning programme that makes a real impact. For instance, CMS has just won the Best Sustainability Initiative Award at The Lawyer Awards for our work with Young Citizens and success of our Climate Action legal workshop module.
Which topics, themes or initiatives is your organisation currently focused on?
The scale and scope of the global challenges our society faces today, and in the future, are enormous – from the climate crisis to inequality. Guided by the UN Sustainable Development Goals and our commitment to the UN Global Compact, we collaborate with our stakeholders and use our talents, reach and resources to make a positive impact in the communities in which we work and live.
We have worked with ELBA in a variety of ways. These include through the Eagles programme, environment-focused volunteering days at Gasworks Docks Partnership and, more recently, with CV and employability workshops for those at university that are going into the working world.
What is the best part of your job?
I love being pushed to engage in tasks I had never experienced before – such as writing up our Social Impact Opportunities communications; event planning; volunteering at legal workshops and telling my personal story in a panel discussion with the Aldridge Foundation; co-ordinating the London Legal Walk and setting up a communications plan to make sure things went smoothly. The list is endless and unforgettable!
CMS has a varied RB&SI programme and I enjoy being able to help on many different areas during my internship. I enjoy the fact that I am encouraged to get involved in whatever I find interesting. For instance, I was able to work with our Sustainability Manager on ESG sustainability comparison research of other law firms and financial services firms to see what we could do to improve as a business.
I also enjoy seeing how important RB&SI is to our people at CMS – lawyers and non-lawyers are keen to get involved and make a difference in the lives of the disadvantaged. Upon finishing my internship at CMS and seeing the impact the firm has, I know I will definitely be a diversity and social mobility champion as a lawyer.
To read more, please see CMS: on why CSR sits at the heart of the firm | ELBA (elba-1.org.uk)